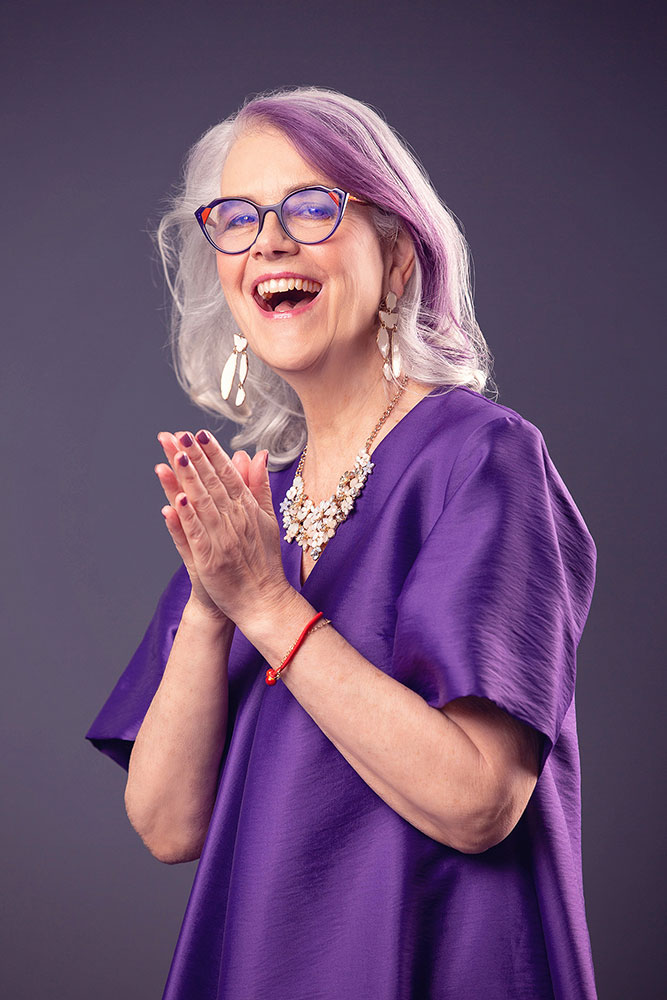 Who is Purple Goddess?
Purple Goddess has dedicated her life to supporting women's transformation. She has been walking a Goddess path for over 30 years and adopted the name "Purple Goddess" when she was "crowned" a Crone (wise woman).
In her professional years as a social worker (MSW), she narrowed her focus to work with female survivors of childhood sexual abuse. Although not a survivor herself, she felt a "righteous indignation" that such crimes would happen to so many women – often by the people they most trusted.
She dedicated many years to feminist research and action which resulted in improved services in her community. Like many women of her generation, she juggled many roles. In addition to her front-line social work, she kept busy with teaching social work, family responsibilities, community development and advocacy, operating a New Age bookstore (with her friend Patricia) and more…
There is a famous feminist saying, "The personal is political." The personal, daily experiences of women – income disparity, sexual abuse, lack of child and elder care – are political issues that continue to be heavily influenced by a patriarchal society.
On the feminist journey, many women have forgotten to nurture their souls, and so while significant changes have been accomplished and furthering the cause of equality in society, women's spiritual lives have suffered.
For Purple Goddess, the personal is both political AND SPIRITUAL. Her passion is to inspire women to incorporate a spiritual focus in their lives. She believes women's spirituality has a strong connection to nature and to ancient rites that connect with the land.
Purple Goddess regularly leads sacred circles journeying through the Celtic Wheel of the Year embracing the energies of the Triple Goddess – Maiden, Mother and Crone. These circles are the source of profound experience and transformation.
Purple Goddess connects with her followers and clients through inspirational emails, seasonal newsletters, Purple Goddess Timely Tarot Readings, Honest Conversations with Purple Goddess podcasts, Purple Goddess Juicy Crone Nation Facebook page and sacred ceremonies.
As an intuitive and innovative presenter she encourages women to find their Goddess path through ritual, ceremony, Tarot, and personal introspection.
Her new book, Sophia's Return – a Guide to Creating a Goddess-Inspired Sacred Circle is available on Amazon or by contacting anne@purplegoddess.guru. Coming soon is the Purple Goddess Tarot Deck.